Malaysia Digital Economy Corporation (MDEC), the nation's lead digital economy agency under the Ministry of Communications and Multimedia Malaysia (K-KOMM), has announced the winners of three digital creative content competitions, namely the Southeast Asia (SEA) Kre8tif! Award, Digital Content Creators Challenge (DC3), and the 24th DigiCon6 ASIA Awards at the Kre8tif! 2022 today.
The competitions serve as a platform to seek and recognise the talents of digital content creators while supporting them by assisting, promoting, and giving recognition to their creative digital content works.
Ts. Mahadhir Aziz, CEO of MDEC shared that the agency continues to be astounded by the quality of talent in the digital creative content industry. He believes it is important that the country recognises and celebrates their achievements, validating their outstanding dedication and hard work which will inspire the next crop of digital content creators.
"MDEC would like to congratulate all the winners today and will strive to continue catalysing the growth of this industry and increasing the overall ecosystem value, in line with Malaysia Digital (MD)," he said.
He further added that, "The digital creative industry has been identified as a key driver of Southeast Asia's post-pandemic economy. This is due to rapid digitalisation, an increasing generation of millennials and Gen-Z consumers who value experiences and entertainment, as well as an even greater global demand for digital content."
The SEA Kre8tif! Awards is organised by MDEC together with 17 Southeast Asian countries and territories for the purpose of giving recognition, visibility, and credibility to outstanding animation produced locally as well as across the region. The awards have received more than 100 submissions of short animations regionally.
The Digital Content Creators Challenge (DC3), formerly known as Intellectual Property Creators Challenge (IPCC), provides a platform for local talents to hone their creativity and accelerate the development of digital creative content. DC3 is a competition-based programme designed to assist content creators in developing and producing high-quality digital content to increase the creation of Intellectual Property (IP) within Malaysia.
The winners of DC3 2022 received prize money to build their proposed digital creative content with the support of industry experts through a mentorship programme. MDEC has funded 360 projects and has disbursed a total of RM15.3 million prize money since the competition debuted in 2006.
The DigiCon6 ASIA Awards, on the other hand, organised by Tokyo Broadcasting System Holdings, Inc. (TBS), is an annual digital content competition in Asia. This competition welcomes participation throughout Asia, and regional contests are organised by regional partners. The winners in each regional contest are eligible to compete further in the Grand Prix Awards.
As a regional partner, MDEC has been organising DigiCon6 ASIA Awards in Malaysia to identify and support potential creative talents in the country for 15 years. It provides a platform for Malaysian talents to learn from their counterparts and judges, by way of networking and exchanging ideas. For the winner of Malaysia Gold, TBS will sponsor the production of marketing collaterals, flight tickets, ground transport, and accommodation for one representative to attend the 24th DigiCon6 ASIA Awards ceremony in Tokyo, Japan.
MDEC, together with Kre8tif! will continue to fuel the growth of Malaysia's digital creative content industry and establish the country as the regional creative powerhouse. With award-winning talent, infrastructure, and consistent government grants and initiatives, the digital creative content sector will be able to not just profit, but also drive the growth of Malaysia's digital economy.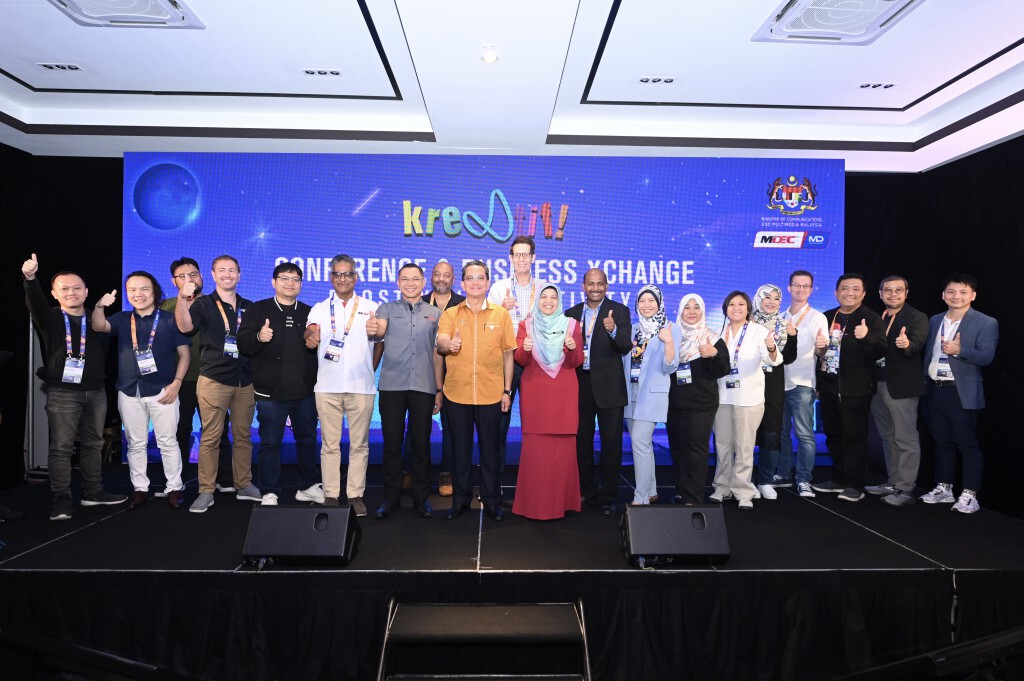 10 November 2022