Marshall Malaysia has unveiled the Cream-colored Minor III earphones, paying tribute to the brand's heritage and the rock 'n' roll legacy. These wireless earphones offer extended playtime, superb sound quality, and intuitive touch controls, ensuring an excellent listening experience. Available at RM599, they can be found initially at Pestle and Mortar, APW Bangsar, and will later be offered through the Ash Asia website and partner retailers like Harvey Norman.
---
13 October 2023 – Marshall Malaysia has officially launched the Minor III headphones in a striking new Cream colorway, paying homage to the rich heritage of the Marshall brand, the iconic history of rock 'n' roll, and the distinctive tastes of music enthusiasts. The Minor III's Cream colorway exudes a timeless vintage appeal inspired by the opulent side of rock, seamlessly transporting the essence of the golden age of rock 'n' roll into the modern era.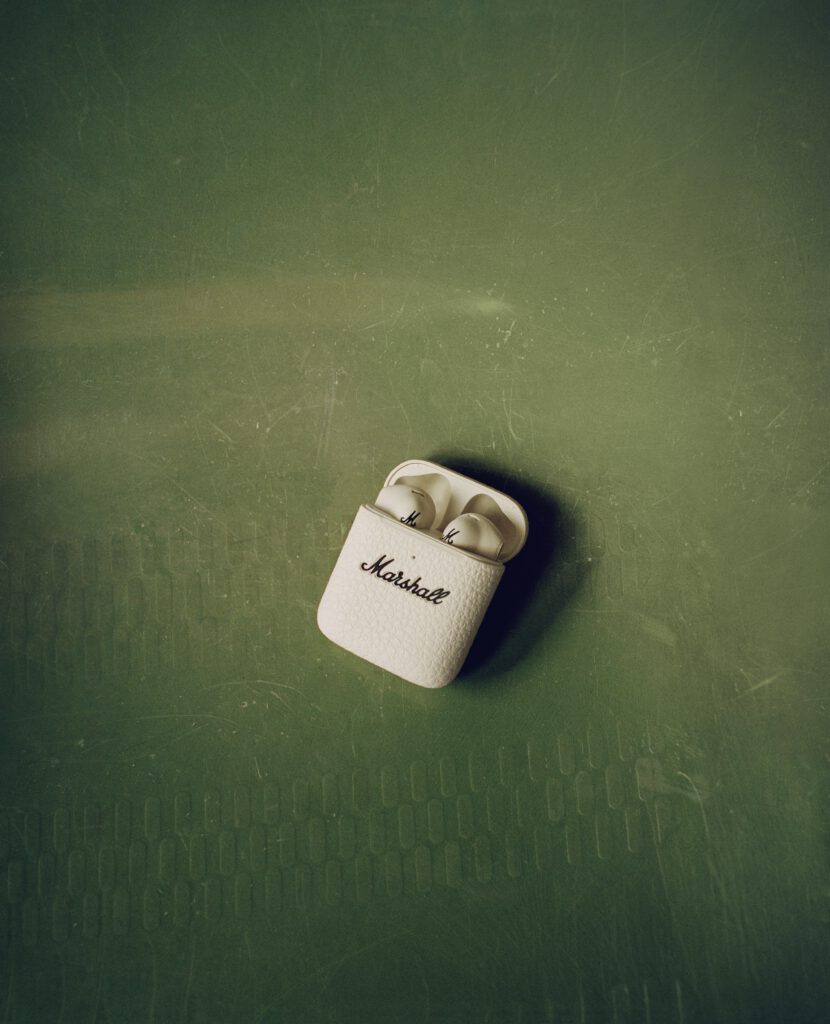 Wireless Elegance:
The Minor III headphones by Marshall bring the renowned Marshall signature sound to your ears with remarkable simplicity. These headphones effortlessly connect to your device, allowing you to dive into your music without any complications.
Unleash Wireless Freedom:
Minor III takes the concept of wireless freedom to a whole new level. Utilizing Bluetooth 5.2 technology, these earbuds ensure a robust and seamless connection with your devices.
Extended Playtime:
Worried about running out of music? Minor III has you covered with a generous 25 hours of wireless playtime. The earbuds themselves offer 5 hours of continuous playback, and the portable charging case provides an additional four charges. Whether you're on a long journey or simply need a quick boost, the charging case supports both USB-C and wireless charging, delivering an hour and a half of listening in just 15 minutes.
Exceptional Sound Quality:
With custom-tuned 12 mm drivers, Minor III delivers impressive audio quality. These drivers are optimized to produce deep bass, smooth midranges, and clear highs, ensuring you experience sound exactly as Marshall intended.
Intuitive Touch Controls:
The Minor III earbuds come equipped with mirrored touch-sensitive controls. These controls empower you to manage your music and phone calls effortlessly. Moreover, the earbuds feature an auto-pause and -play function, triggered when you remove or insert them, ensuring that you never miss a beat.
Enhanced Connectivity:
Users can take their music experience to the next level by downloading the dedicated Marshall app. This app offers control through equalizer presets and keeps your headphones updated with Over-the-Air (OTA) updates.
The all-new Marshall Minor III Cream earphones are available for RM599 and can be found at Pestle and Mortar, APW Bangsar for a limited time. Be among the first to get your hands on this remarkable colorway. The earphones will also be available later on the Ash Asia website and through partner retailers, including Harvey Norman.