To meet growing consumer preference for more payment options, Mastercard is bringing contactless payments to consumers in Malaysia, with the launch of Google Wallet in the country today. Mastercard cardholders from CIMB Bank Berhad and Hong Leong Bank Berhad can now save their credit and debit cards within Google Wallet, a digital wallet that enables users to store credit and debit cards, as well as loyalty cards, boarding passes and other items. They can then make hassle-free and secure payments in stores where contactless payments are accepted, as well as in apps and on the web, through their Android phones and Wear OS devices.
With e-commerce on the rise, consumers are increasingly turning to digital wallets to fuel their online transactions. They are also using their smartphones more and more in their everyday lives, from accessing important cards and passes to using their digital wallets to make in-store payments. The Mastercard New Payments Index 2022 reveals that 88% of consumers in Asia Pacific have used at least one digital payment method in the last year, with 43% having used a digital wallet in the same period. The introduction of Google Wallet in Malaysia will enable consumers across all walks of life to have more ways to pay, especially access to digital payment capabilities that suit their evolving needs and lifestyles.
To save Mastercard cards on Android phones and Wear OS devices, cardholders are only required to do a one-time setup by entering their card details and their one-time password on the Google Wallet app. Once they have added their card, they can start using their device to pay right away. To check transaction history, cardholders simply need to open the app and tap on 'insights'. Support for additional items such as loyalty cards will be added over time. Cardholders will continue to enjoy all the rewards and benefits offered by participating banks, similar to a regular card-based transaction, but with enhanced security and convenience.
Through tokenization integrated by Mastercard Digital Enablement Service (MDES) technology, payments made using digital wallets are done through a secure digital token without the need for cardholders to share their card details such as card number and expiry date with a merchant. This enables an additional layer of security for payments, which reduces friction and improves the buying experience.
"Carrying heaps of cash is now a thing of the past for digitally-savvy consumers and those often on the go. As the world sees rapid digital enhancements, consumers are expecting better and faster payment solutions that can provide safety and simplicity to their everyday lives. Mastercard is delighted to be one of the first to bring the convenience and security of Google Wallet to consumers in Malaysia, which will help drive greater adoption of digital payments in the country. Mastercard has also been at the forefront of enabling choice for cardholders, and this will bring more payment choices to consumers in the market in an increasingly digital-first world, so that they can pay anytime, anywhere using their preferred option," says Beena Pothen, Country Manager, Malaysia & Brunei, Mastercard.
"According to the e-Conomy SEA 2022 report, digital payments are gaining popularity and are expected to hit almost $200B in gross transaction value in Malaysia by 2025. With millions of Malaysians now using their phones everyday to make payment, Google is excited to bring Google Wallet to Malaysia," said Marc Woo, Managing Director, Google Malaysia. "With Google Wallet, Malaysians can tap to pay in stores or checkout seamlessly online. They can also easily access their boarding passes when they jet off for their year end holidays. Google Wallet helps keep everything protected in one place, no matter where you go."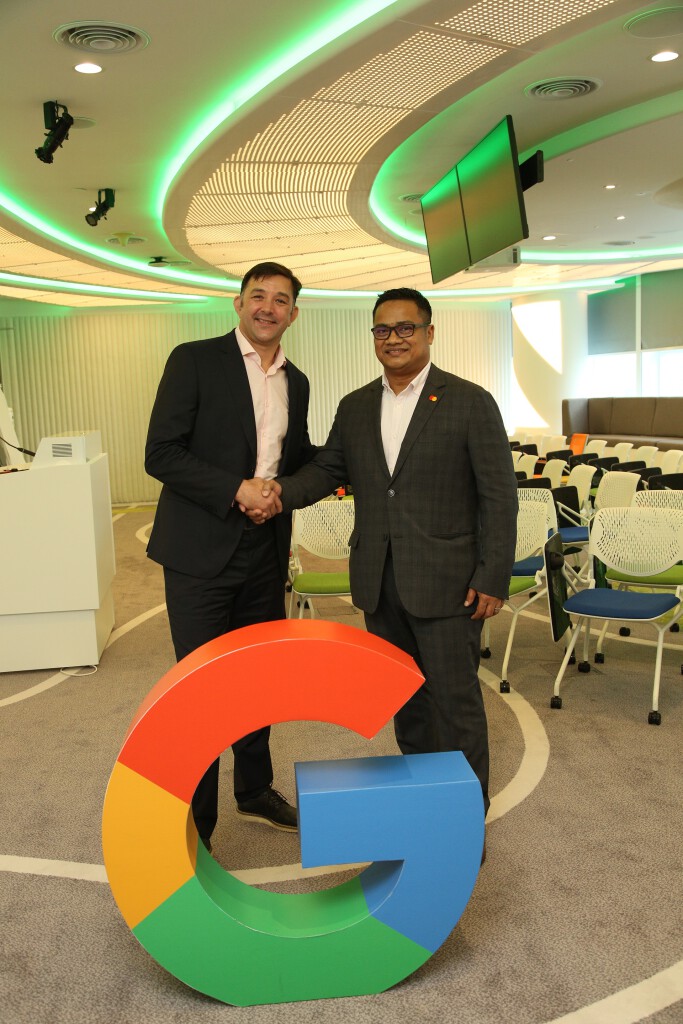 16 November 2022